Pet Accessory Workshops - Developing Skills With ZukieStyle
Posted on
Workshops - developing skills with ZukieStyle
Our business is expanding and we want to make you part of that journey.
Over the past few years we have developed petware and homewares . We have now decided it is time to share our skills through teaching you how to make items for yourself.
We are now offering workshops over the next few months for individuals and groups of people to
make your own products for your four-legged friends. Here are some answers to questions that you
may have:
• What skills do I need to attend a workshop? A willingness to learn and get stuck in.
• Where are the workshops held and how often? Our workshops will be running monthly and
held at Fabric Corner in Lincoln.
• How much will it cost to attend? It will cost £25-30 per session, or if you book for 3 we will give
you a 20% discount!
• Can I organise a workshop for me and my friends? Yes, of course we can offer bespoke workshops
We provide the materials and support to help you design that perfect gift as well as some refreshments.
Want to join us or learn more about us?
It is easy. Take a look at our pet accessory workshop page for current dates or
please contact: email: [email protected] or phone: 0773 439 3823
Sewing machines supplied by Coulings Sewing Machines
If booking 3 you will need to contact us direct to claim your discount.
Here is some of the wonderful feedback from our first workshop in July:
'Fabulous instructions, both verbal and written'
'Sociable group, great demonstration'
'Friendly and 'hands on' teaching method'
'Really great venue'
Can't make the venue? Prefer a one to one tutorial? Online workshops are coming soon!!!!
Key Stages 2 & 3 + Children's parties - Bring the younger generation to one of our sessions for an after school or holiday club, our pet bandanas are perfect for this and we can teach the younger generation lifelong sewing skills while enhancing the gross motor and unleashing their creativity. Get in touch to find out more. We also offer a hand sewing cross stitch class featuring our ZukieStyle characters.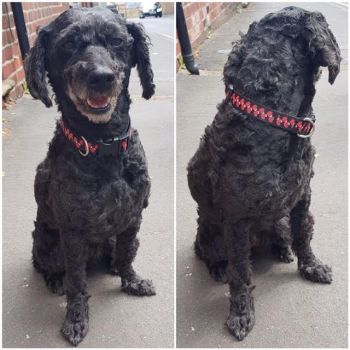 Tweet