Strawberry Cherry Sweet Cupcake Charm Cat Collar
---
Strawberry Cherry Sweet Cupcake Charm Cat Collar
£6.50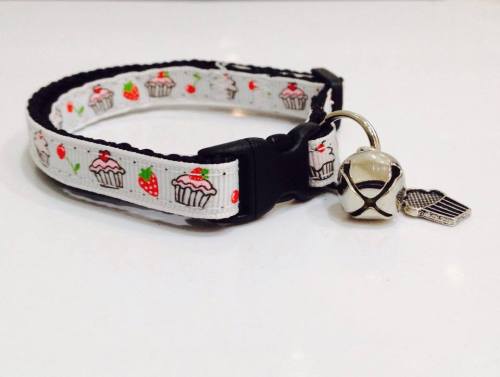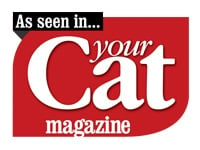 Fully backed in a 3/8" black nylon webbing, ZukieStyle's cat collars are fashionable and strong. They are also adjustable and come with a small brass bell and optional named disc.
This particular collar is made with a white and red cupcake, strawberry & cherry printed grosgrain ribbon sewn onto a polypropylene webbing. It has a plastic tri-slide with break away buckle, designed to come undone should you moggy get stuck.
Your kitty kat will look so sweet wearing this collar!
We also do a cupcake cat bandana! (please choose extra small for cats)
Also includes a lovely cupcake charm made from Tibetan antique silver and jump ring for that extra special touch.
Tweet