Candy Cane Stripe Sweet Christmas Small Dog Puppy Collar
---
Candy Cane Stripe Sweet Christmas Small Dog Puppy Collar
£5.50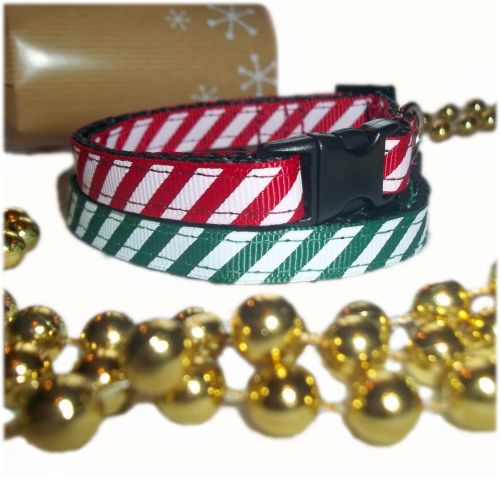 Last Posting Dates For Christmas:
International: Tuesday 1st Dec & UK/Ireland: Monday 7th Dec ZukieStyle will still be taking orders between these dates but they will not be worked on until Monday 4th Jan 2016
This festive collar is suitable for all small breeds, including your teacup pup. It is made using a soft but strong polypropylene black webbing with plastic buckle and slider.
There is a nickel D-ring for you to attach a matching lead (also available)

The ribbon is a candy stripe grosgrain carefully sewn onto the webbing, with edges burnished to avoid fraying. You may order this collar in either red and white or green and white stripe.
Width of collar is 3/8"